Alcohoot -Mobile Breathalyzer
Alcohoot is the world's most advanced smartphone breathalyzer.
The small device along with the Alcohoot mobile app enables you to measure your blood alcohol level quickly, accurately, and easily. The app tracks your results, can order you a taxi, and shows you open restaurants nearby.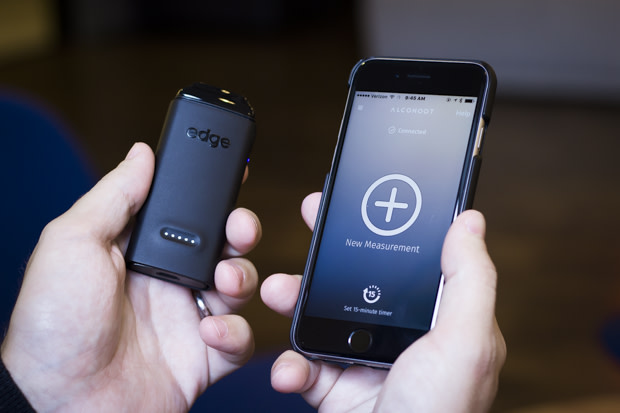 '
Alcohoot
Alcohoot is an easy, accurate tool to help you track your body's reaction to alcohol and become a smarter drinker.
'